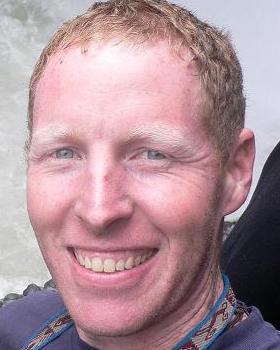 Happily settled in South Africa until 2001 when suddenly the travel bug bit! After spending some time working & travelling in and around the UK, I took 5 years to see some of the world:

2003 saw an 8-month cross-Asia epic, starting in Istanbul, then zig zagging though Iran, Afghanistan, Pakistan & into China.

2004/2005 was 2 years of overland expedition work & travel in South America, driving a large blue overland expedition truck through most of Latin America.

In May 2006 I returned to the UK, where I saved & prepared for my Africa trip. In March 2008 Jaye & I departed London in our trusty Landrover "Priscilla". For the next 8 months we wound our way south until arriving in Cape Town in October.

Shortly thereafter, at a beautifull & deserted Cape Beach, I got down on one knee & asked Jaye to marry me. And thus my current adventure began - moving to Brisbane, Australia

Since Feb 2008 I have been in Brisbane. Jaye & I were married in October 2008, and we now live in our house in Northgate.

Of course the story about me is no longer complete without something about Jaye:
Jaye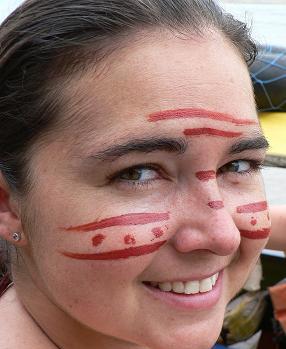 Jaye is an Aussie, who spent 6 years in Japan before making a hard decision to leave a life she knew well & loved. After leaving she found herself in South America, visiting a friend of hers who worked as a tour leader on a big blue overland truck. This is where the two of us first met.

After meeting up 7 months later in London, the Africa trip was born!

Almost a year together 24/7 through some rough times, and hardly a hiccup. You can't let a girl like that go!!