Photos part 6
LATIN AMERICA: Life on the Road
Coming through one of 42 tunnels on the rough road to Huaraz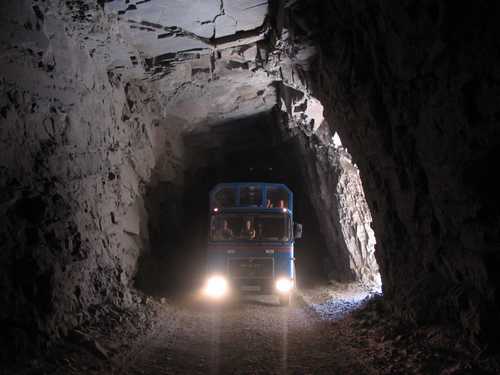 Chilli drying in the sun in N. Peru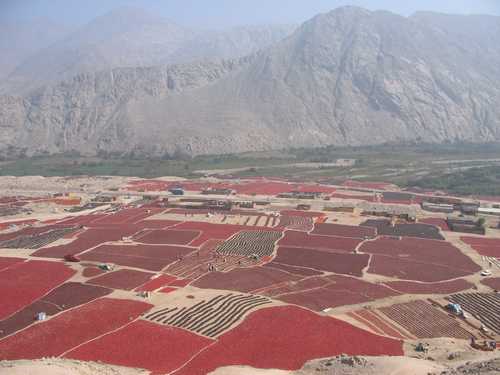 An amazing shot of Kris taking a photo the instant her flash went off.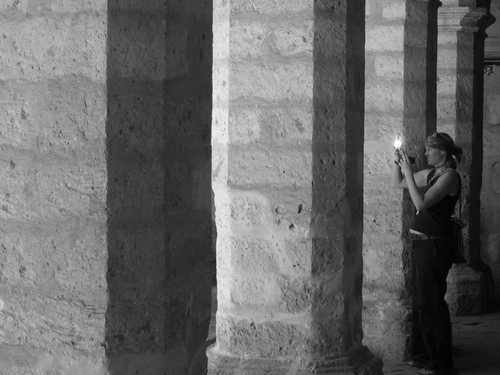 Sun pouring through a chimney into a kitchen in the Santa Catalina Monastery in Arequipa, Peru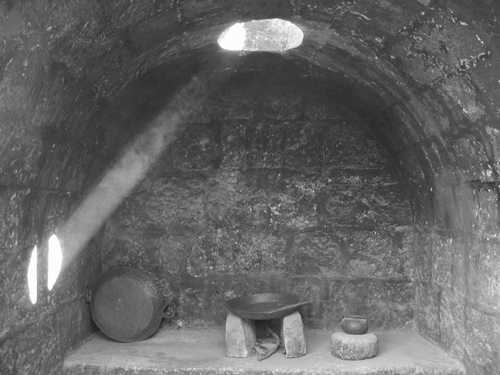 The holy Inca mountain "Veronica" at sunrise on the drive to the start of Inca Trail (number 3)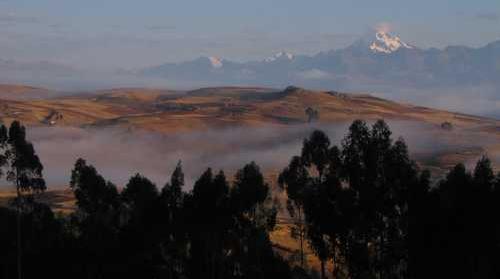 I did the first half of the trail barefoot, before regaining sense



My friend Graham from SA joined me for the 3 week trip from Lima to La Paz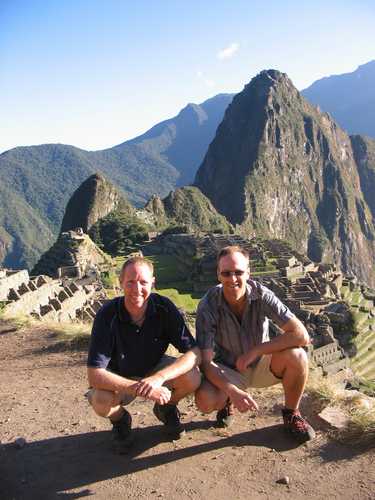 Maz's teddy "Baker" also walked the trail. He is an adopted Saffer.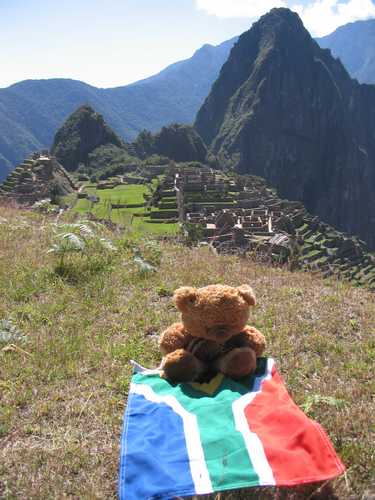 Sunset on Amantani Island on Lake Titicaca




A donkey sillouetted at sunset



An Aymara boy on the Uros floating reed islands on the lake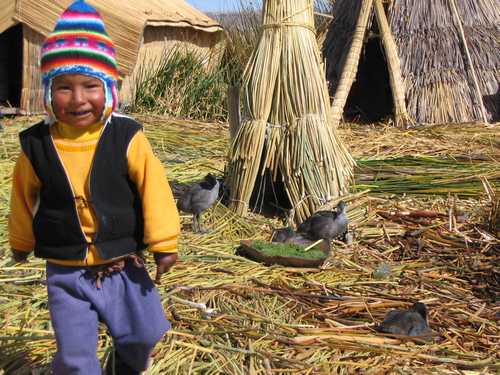 Sailing boat on the lake



Baby Alpaca fur hats on a high pass near Cusco, Peru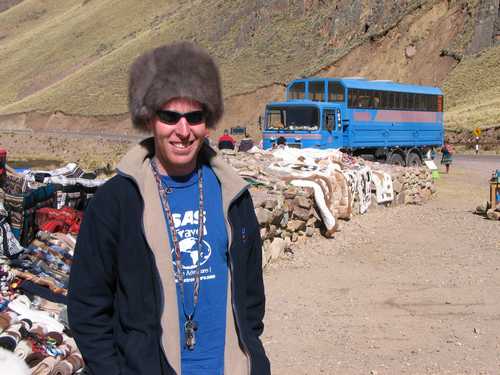 I had 5 weeks off, during which time did an investigation trip around some new destinations in Peru. The next few photos from from this trip.
Beware Alpacas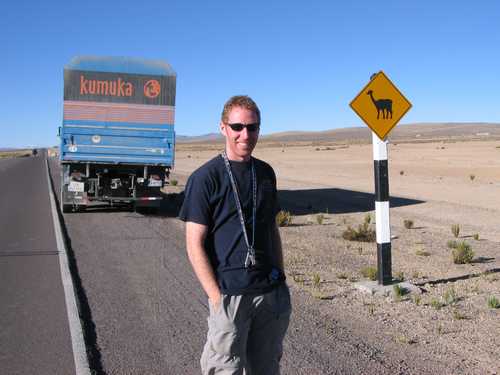 Barren scenery crossing a 4800m pass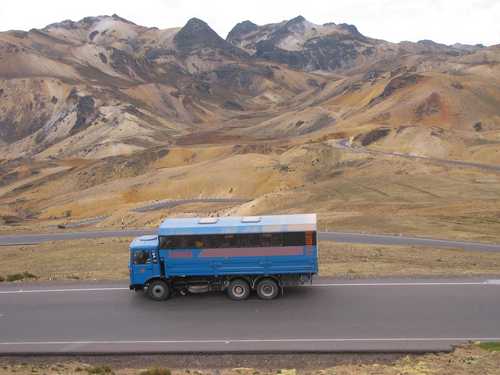 Patchwork quilt of fields along the way




As always, the great adventurer pose during the tough trek to the Inca ruins of Choquequirao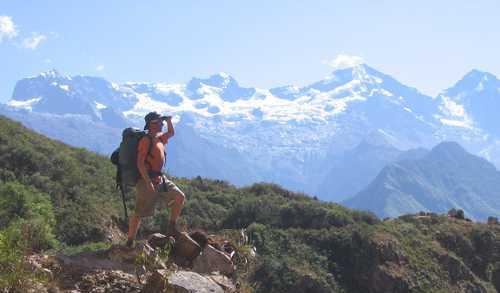 Choquequirao resident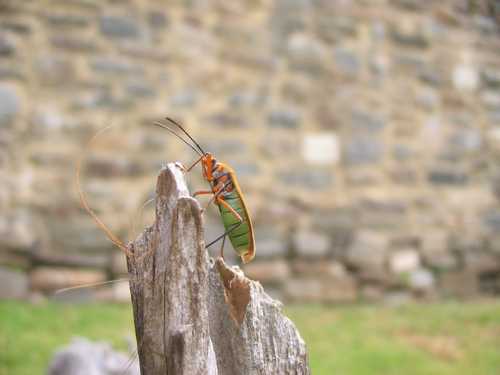 Exhausted after the 1500m climb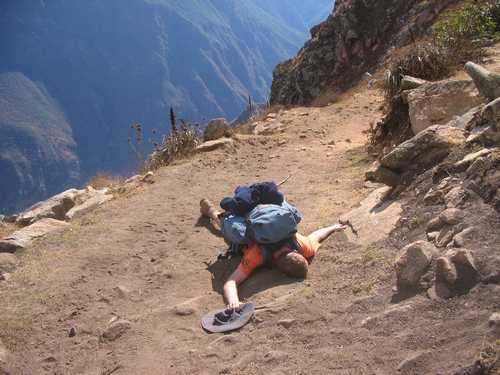 Often when driving through small towns, we have to follow bypasses marked "Heavy vehicle bypass". This one reads: "Bypass for Animals"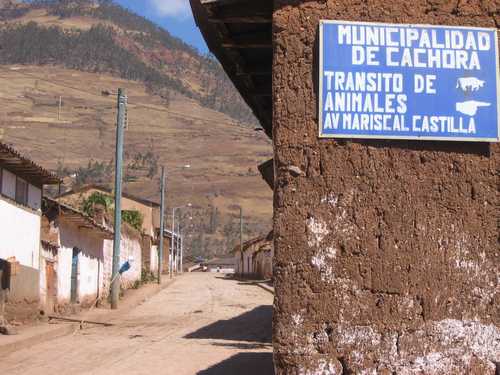 Proabably my favourite grafitti of all time: "We want a military government"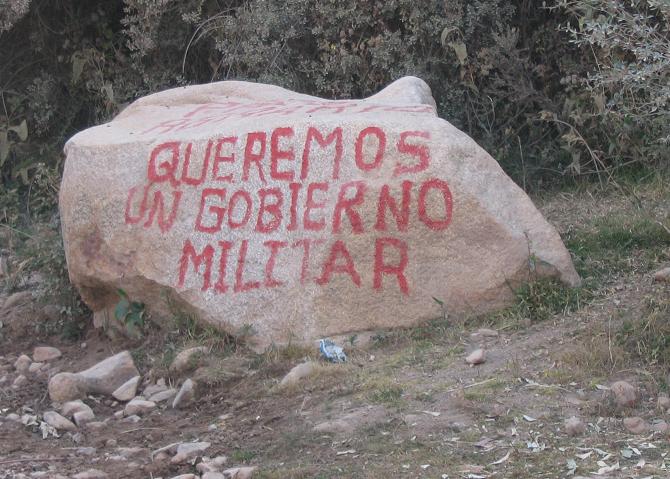 Eagle