Photos part 8
LATIN AMERICA: Crossing Bolivia's Altiplano in Winter
We cross a remote 600km stretch of high altitude landscape during the crossing to Chile. On this trip we pass through some of the most bizarre & lunar landscapes, as well as crossing the world's largest Salt flats. We reach a maximum altitude of 5040m, and during the night, we experienced a minimum temperature of -20deg!!
In the mining town of Potosi in Bolivia you can buy dynamite on the streets for about $1 per stick. So we bought 60 and "blew shit up"...
Here truck mascot Baker is shown posing with several sticks.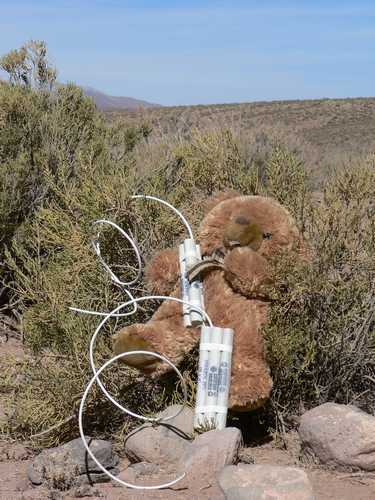 BOOM!!!! - Note the shock wave knocking dust off the back of the truck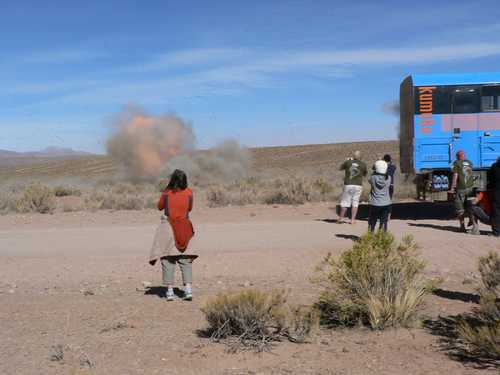 In the train cemetry of Uyuni.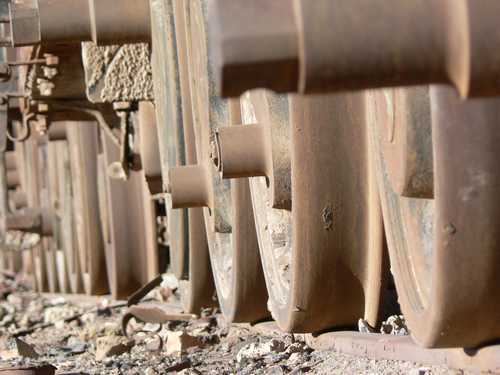 The open endless expanse of the largest salt flats in the world.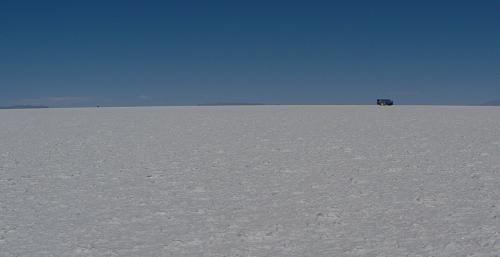 Evidence of the invisible force field surrounding me.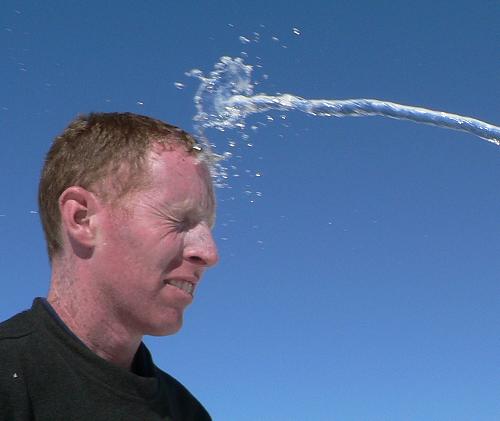 Learning to fly on the salt flats



Smashing a block of salt, freeze-framed in the bright light of the salt flats.



One of my passengers learning to fly!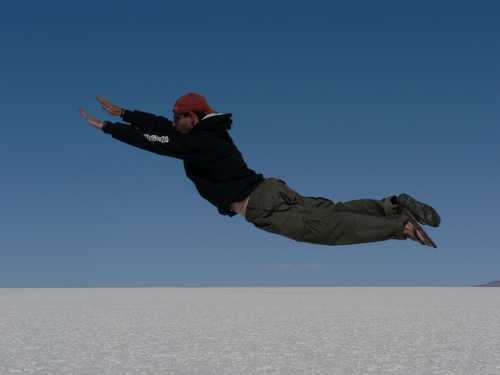 Moon rising over Laguna Colorada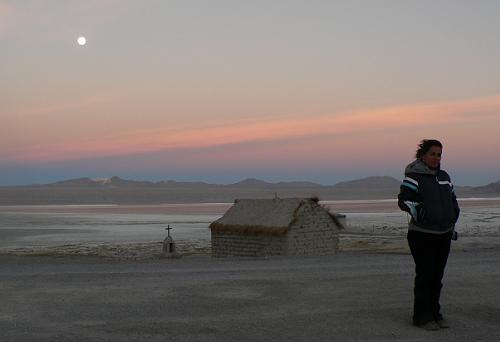 My new camera has an amazing zoom that allowed me to take this un-edited shot!



Lots of open space in a lunar landscape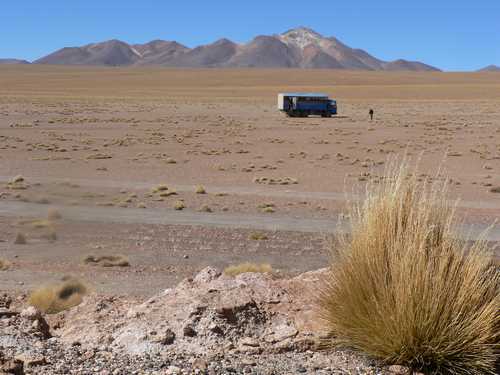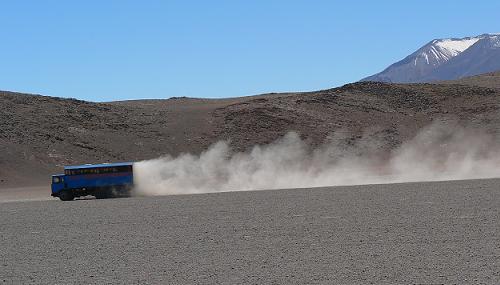 Sometimes things go wrong... sinking through soft salt here.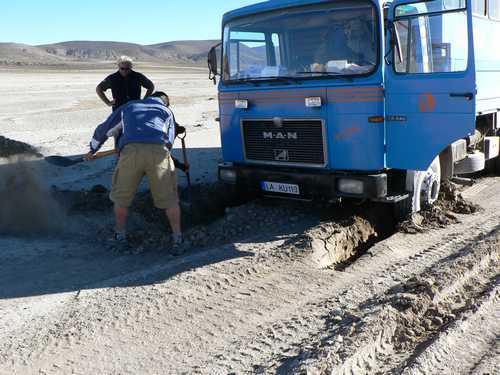 Which way to go???



Up here are thousands of pink flamingos that live in the lakes.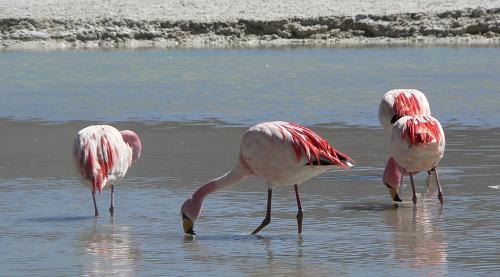 After entering Chile I offered to take 5 passengers from the town of San Pedro at altitude 2500m, up a nearby road to a high point from which they were to cycle down the hill back to San Pedro. When we ran out of road, we found ourselves at a weather station alongside a Sulpher mine near the crater of a volcano at an altitude of 5548m!!!
Most people never climb that high, I took a bright blue 17t truck up there...



On the way down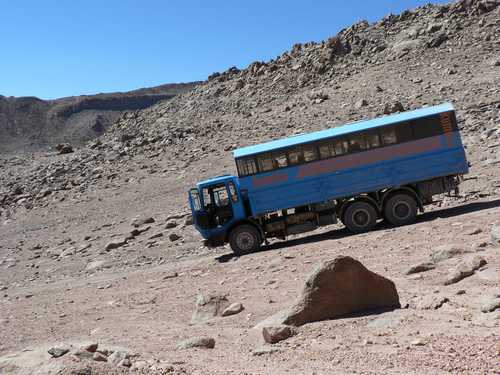 One of my favourite photos: impressive volcan Licancabur at sunset...